We pride ourselves on our skill in restoration, we can restore most items of furniture, re-finish scratched or stained table tops, remove white rings and re-wax to bring old, dull furniture back to life.

We offer various finishes to new and old furniture, using for example wax, oil and French Polishing, all based on traditional products.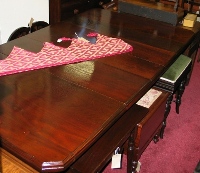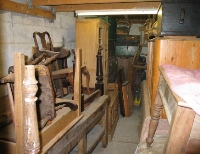 An example of our French Polishing on this
American walnut extending dinning table
                                                         Furniture just waiting for some TLC!

Our customers also have the option of us hand stripping delicate furniture when caustic dipping would prove too abrasive

As part of our restoration service we have an Upholstery and re-covering service as well as copper and brass polishing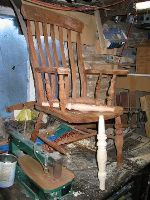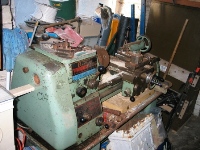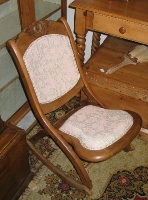 Grandad chair with replacement wood-turned leg!
                                                      Wood turning for missing or brokenknobs/legs etc.
                                                                                                        Upholstered antique rocking/nursing chair
Not forgetting a popular request of fixing those wobbly legs on your chairs or tables!

(Our general purpose, and finishing wax is also available to buy from Olden Days direct).